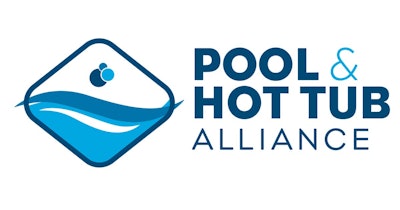 The Pool & Hot Tub Alliance (PHTA) is announcing the appointment of the Standard Writing Committee (SWC) of the ANSI/APSP/ICC-1 American National Standard for Public Swimming Pools and is requesting input and participation from all interested parties. The APSP-1 Standard will be re-designated as the PHTA/ICC-1 Standard for Public Pool and Spa Design, Construction, and Installation.
Members of the PHTA-1 SWC are:
Chair: Dennis Berkshire, Aquatic Design Group, Carlsbad, Calif.
Richard Anderson, International Code Council, Country Club Hills, Ill.
Bruce Carney, American Pools & Spas, Cabo San Lucas, Mexico
Dewey Case, CMAHC, Hattiesburg, Mass.
Jonathan Dongell, Pebble Technologies, Inc., Scottsdale, Ariz.
John Garner, Sr., Pools by John Garner, Jacksonville, Fla.
Ken Green, Fresh & Clear Pool Service, Henderson, Nev.
Ken Gregory, Pentair, Washington, Utah
Scott Heusser, Idaho Pool Remodeling, Meridian, Ind.
Bill Irvin, Preferred Pool Corp, Kaufman, Texas
John Mason, Deschutes County Environmental Health Department, Bend, Ore.
Trevor Sherwood II, Pool Operation Management, Brick, N.J.
Graeme Thomson, Splash Inc., Grand Cayman, Cayman Islands
Stephen Votta, Fluidra, Carlsbad, Calif.
Michael Weinbaum, Martin Aquatic Design and Engineering, Winter Garden, Fla.
The PHTA-1 SWC will revise the standard establishing provisions which apply to the construction, alteration, movement, renovation, replacement, repair, and maintenance of aquatic venues, public pools, and public spas. The SWC is reviewing and considering revision to the standard for consideration by PHTA's American National Standards Institute (ANSI) consensus voting body, the Standards Consensus Committee.
Interested parties are welcome to attend meetings as observers throughout the revision process. Any individual can also submit Change Request Forms to the SWC for their consideration. Those who would like to be informed of the activities and events relating to the standard can visit www.phta.org/standards or sign up to receive email updates.
Change Request Forms are due to PHTA by August 14, 2023. For more information, visit the Participate in the Process webpage, phta.org/standards, or email PHTA Manager of Standards Blake Pavlik at bpavlik@phta.org.