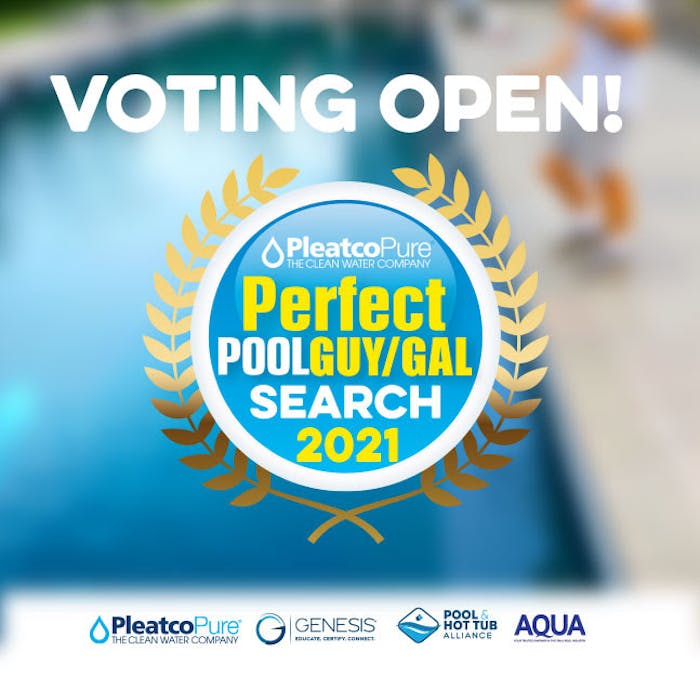 Voting is now open for the 2021 Pleatco Perfect PoolGuy/Gal Contest. Pleatco invites the public to help select this year's finalists and winners. 
"This is a truly nationwide and international contest, and there are a lot of tremendous entries, but unfortunately, not everyone can win the finalist spots," says Pleatco. "[We], in partnership with GENESIS, Pool & Hot Tub Alliance and AQUA Magazine, acknowledge that all nominees are true winners in their own right.
"These amazing unsung heroes work tirelessly and with little recognition year round. So to all the nominees, we just want to say thank you and well done for an amazing job. You are greatly appreciated by family, friends and colleagues who respect, admire and love you for your work and dedication."
Voting closes on October 8th. One vote per valid email only. Any duplicate or false email addresses submitted will be removed from the tally. If any robotic voting is found to take place, the nominee is instantly disqualified.