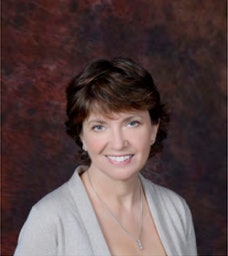 Former APSP Staffer Moves to NSPF
The National Swimming Pool Foundation announced that Lauren Stack has joined its leadership team as mission development director – national accounts. Stack brings more than 20 years of experience and passion for growing the swimming pool, hot tub and aquatic industry.
Stack's career includes nine years with APSP as director of public affairs and industry promotion, and senior director of industry relations. In those positions, she led growth initiatives, executed PR and marketing campaigns, industry research, communications, served as liaison to all councils and led restructuring efforts for the association.
"I am very excited to put my skills and industry experience to work for the National Swimming Pool Foundation as it continues to move the pool and hot tub industry forward by getting more people in the water for better health and a longer life," Stack says.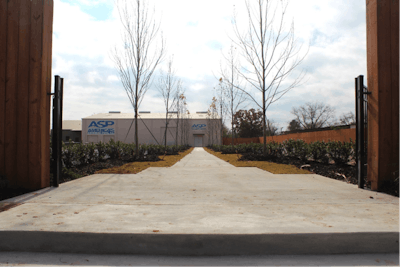 ASP Franchising Expands Campus For Second Time in Two Years
ASP Franchising, the corporate headquarters for the nation's largest swimming pool maintenance, repair and renovation company, has expanded its campus footprint yet again.
In 2013, ASP doubled its original campus by constructing a new building to accommodate a pool training facility, including two outdoor training pools, two indoor training pools, and classroom space. The property adjacent to the current campus became vacant, and Stewart Vernon, founder and CEO of ASP, saw the opportunity to further expand the campus and offer franchise owners the best training experience possible.
"We were outgrowing the space we added last year," Vernon says. "By further expanding the campus, we have increased the quality of training we offer, giving our owners the competitive edge they need in this industry."
The new property has doubled the size of both the training facilities and the campus. The new property includes 10,000 square feet of warehouse space, which will soon become an indoor swimming pool training center and will house five new fully-functioning swimming pools, in addition to a host of expansive training stations, representing pool equipment from every manufacturer in the pool business. This training space serves a dual purpose, allowing ASP to train new franchise owners, as well as providing existing owners continuing education opportunities so they can stay current with industry trends and equipment.
The expansion also adds 4,000 square feet of office space and two more acres to the existing campus. The ASP Franchising campus now totals seven acres, with 22,000 square feet of office and training space and 10 fully-functioning swimming pools, making it the largest and most comprehensive swimming pool service training facility in the world, the company says.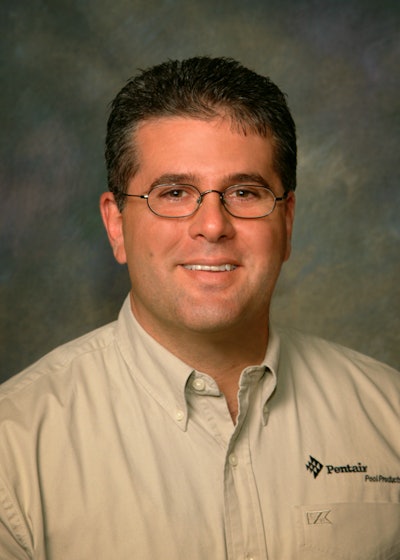 Pentair Promotes Delamo to Lead International Sales Growth
Pentair Aquatic Systems has tapped Carlos Del Amo to oversee sales growth in pool product markets for all regions outside of North America, including Europe, Middle East, India, Australia, New Zealand, China, Southeast Asia and Latin America. Del Amo will coordinate growth strategies with Steve Zorn, Vice President of Pool Platform of North America Sales.
Del Amo has been with the company since 2003. His initial position was director of marketing for North America. He was promoted to vice president of global marketing in 2005.
The additional responsibilities for Del Amo are related to the recent addition of foodservice and water purification platforms to the aquatic systems business unit of Pentair. "The excitement and energy is palpable as we start to talk about leveraging not only technologies and product development ideas, but opportunities for best practices sharing, coordinating on processes in our support functions, and other strategy synergies," says President Karl Frykman of the organizational changes.
"I have full faith and confidence in Carlos's leadership," Frykman says, adding "I look forward to our continued growth and customer focus across platforms and around the world."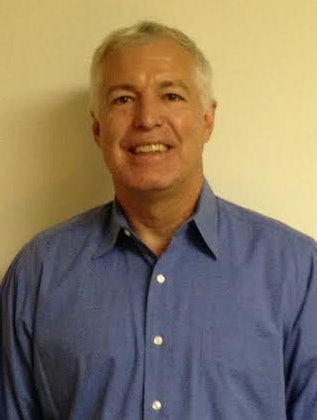 Fox Pool Corporation Hires Martin for Business Development
Fox Pool Corporation, manufacturer of the Fox brand of package pools and vinyl liners, is pleased to announce the addition of Timothy Martin as director of new business development. In his new role, Martin will be responsible for all facets of worldwide new business development across the three operating units of Fox Pool Group: Fox Pool, PenFab, and Fabcote.
Prior to joining the Fox Pool team, Martin was vice president of sales and business development for PDC Spas, responsible for worldwide sales since 2005. Before joining PDC Spas, Martin built over 18 years of sales and marketing management experience in the computer technology and telecommunication industry. He holds an undergraduate degree in Mechanical Engineering, with post-graduate work in robotics and numerical analysis.