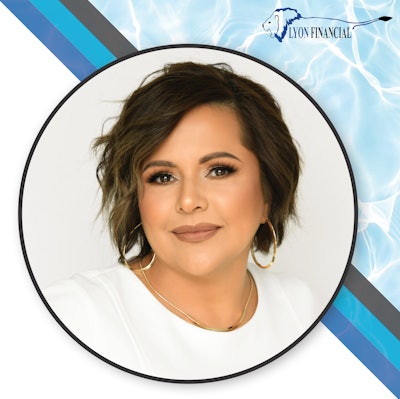 Lyon Financial, a leading source of pool financing in the pool and spa industry, is proud to welcome back Judy Vargas. She will rejoin the Lyon Financial team as regional sales manager.
A 20-year proven professional in lending, Judy has put her commercial real estate property sales on hold to return to Lyon and provide the local, first-class service that contractors deserve.
"With more than half a billion in funded Texas pools in 2022, it was time to bring our best to Texas," says Lyon Financial Founder and CEO Dick Lyon. "When we needed the best, Judy was there for us, and she'll be there for our contractor partners, too. There's no room for economic gloom at Lyon with still the lowest rates and no consulting fees."
For more information on Lyon Financial's unsecured 20-year term with rates as low as 4.49%, 30-year unsecured pool loans, and so much more, call (877) 754-5966 or email [email protected].