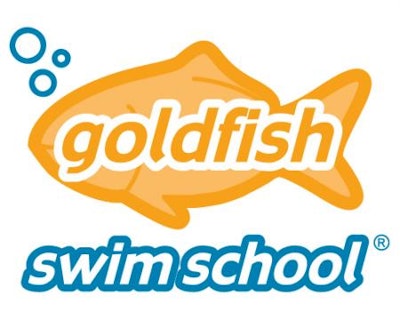 In recognition of World Drowning Prevention Day today, July 25, the International Swimming Hall of Fame (ISHOF) and Every Child A Swimmer (ECAS) announced a partnership with Goldfish Swim School Franchising to provide more children with access to low-to-no-cost swimming lessons in more communities. According to the CDC, drowning is the leading cause of death for children ages one to four and the second-leading cause for children five to 14.
Goldfish Swim School is the leading swim school franchise in North America, while ECAS is ISHOF's nonprofit organization dedicated to helping families in need gain access to swim lessons. The partnership more than doubles ECAS' total footprint to 231 locations and helps amplify the individual efforts of ECAS and Goldfish Swim School to further promote water safety education by providing access to swim lessons and water safety instruction for infants and children aged four months to 12 years.
The partnership's key initiatives include:
Streamlined Enrollment. Parents can find out more information about the Every Child A Swimmer program at any Goldfish Swim School nationwide by filling out a basic form. Goldfish Swim Schools are pre-approved, simplifying the process and enabling more children to benefit from swim lessons.
National Expansion. The organizations will collaborate to expand Every Child A Swimmer nationally, providing access to swim lessons for children in more communities. By connecting with entities across different states, both groups aim to create a cohesive and comprehensive approach to water safety education.
Legislative Advocacy. Together, the organizations will work to expand current legislation related to water safety and swimming education. By pooling their resources and expertise, they aim to influence policymakers and make comprehensive swimming lessons accessible to all children.
Collaborating With Pediatricians. Recognizing the influence of pediatricians in promoting child health and safety, Goldfish Swim School's Goldfish RX program provides tools for pediatricians and family doctors to promote water safety conversations. Goldfish Swim School Franchising also partners with renowned pediatrician Dr. Molly O'Shea to provide additional educational opportunities to help raise awareness about the importance of swim lessons and water safety through pediatrician networks.
"Our new alliance with Goldfish Swim School marks another step forward in our mission of spreading water safety education and reducing incidents among children," says Every Child A Swimmer Program Manager Casey McGovern. "By joining forces, we're able to bolster our ability to help families across North America."
Additionally, in May, the organization successfully lobbied for legislation in Georgia and Arkansas that requires every school to provide parents with water safety information and the location of local swim school resources. Florida was the first state to pass this legislation in 2021. The program's ultimate goal is for all 50 states to pass similar bills.
"We believe we can create a transformative impact in children's lives through our new partnership with the International Swimming Hall of Fame and Every Child A Swimmer," says Goldfish Swim School Franchising Co-founder and CEO Chris McCuiston. "Together, we can ensure that every child has the opportunity to become a confident swimmer and acquire essential water safety skills, and there couldn't be a more fitting occasion than World Drowning Prevention Day to unveil this partnership."
Based in Michigan, Goldfish Swim School provides swim lessons and water safety instruction to infants and children aged four months to 12 years. Classes are led by specially trained instructors in a safe, child-friendly environment using a research-based philosophy called The Science of SwimPlay. Since opening its first franchised location in 2009, the brand has grown to more than 150 schools in over 30 states, with an additional 150-plus in development.
To learn more about Goldfish Swim School, visit www.goldfishswimschool.com. For more information on the partnership and Every Child A Swimmer, visit www.everychildaswimmer.org.