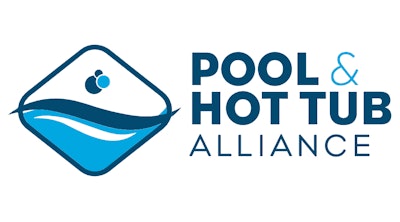 The Pool & Hot Tub Alliance has partnered with Industry Insights to deliver PHTA's first of its kind Business Operations Survey, which the organization hopes will become an annual benchmarking tool for the pool, spa and hot tub industry.
This annual survey will provide PHTA members and the industry as a whole with comprehensive, detailed performance information that will help companies identify important trends about pool and hot tub business operations.
"The results from this exclusive new survey will enable industry professionals to be more competitive and run their businesses more effectively," says PHTA. "Each participant will receive a personalized report that provides a valuable benchmark comparison between their company and the overall industry."
The Business Operations Survey will focus on the build, service and retail sectors of the industry and will take approximately 30 minutes to complete. It contains questions regarding sales information, staffing levels and costs, and business performance metrics. All collected data goes directly to Industry Insights' secure server, and individual responses are never shared with other participants or with PHTA.
"An important pillar of PHTA's mission is to elevate the industry to the highest standards," says Charlie Claffey, president of Claffey Pools and chair of the PHTA Board of Directors. "PHTA is committed to helping our members and their businesses reach their pinnacle. The Business Operations Survey is the first step in a series of surveys that will provide each participant with more clarity on their business performance vis-à-vis the industry. Participants will be able to immediately put this data to use to set goals, manage staff and make strategic business decisions based on reliable industry trends."
Those who participate in the survey will receive a comprehensive report with aggregated survey data; a confidential, personalized company performance report with industry comparatives; an online search function to generate additional customized reports with information focused on specific demographics; and an interactive report card with their company's "grade" for the most relevant metrics.
"PHTA continues to provide members with valuable resources that give them a competitive edge," says Sabeena Hickman, CAE, president and CEO of PHTA. "We are excited to develop and launch this new survey and encourage all our members to participate and strengthen the pool of data. This research will enable PHTA to gain valuable insight into critical business drivers our members value most, which in turn will enable us to provide more valuable content and educational opportunities in the future."
The deadline to complete the Business Operations Survey is Monday, May 15. As a thank you for completing the survey, all participants will receive a $500 education credit towards select PHTA and GENESIS courses.
For more information, visit the PHTA website or contact Amy Willer, PHTA's associate director of marketing and communications, at awiller@phta.org or (703) 838-0083, ext. 121.