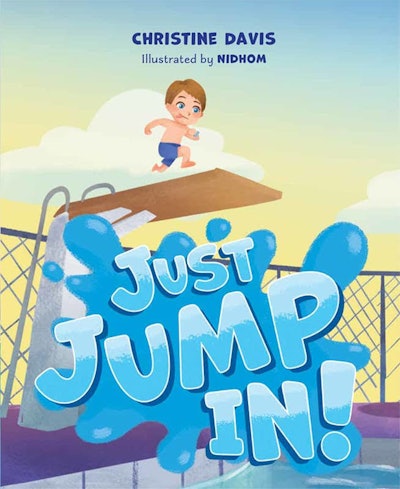 Just Jump In!, written by Christine Davis and illustrated by Nidhom, is the story of how a young boy named Jack perseveres to overcome his fear of a swimming test to have his best summer yet.
The description reads: "Jack is so excited for summer vacation to start! He is looking forward to spending his days hanging out at the pool and swimming with his friends. At first, the thought of swimming sounds exciting, but then, Jack feels a pit in his stomach. He loves the pool, but what he doesn't love is the swim test."
Just Jump In! is available on Amazon for $18.95 USD (22.95 CAD).
About the Author
Christine Davis grew up on Long Island, N.Y. She earned a bachelor's degree in psychology from Mount Saint Mary's University and a degree in elementary education from Adelphi University. She is a reading specialist and teaches reading to children with dyslexia and other language-based learning disabilities.
Christine loves going to the beach with her family and spending time with friends. She has always wanted to be a children's author and decided to chase her dream and set a good example for her children and students. She was inspired to write this book after her son had a similar experience taking the swim test. She knew that he could do it if he just believed in himself ― sometimes, you have to Just Jump In!