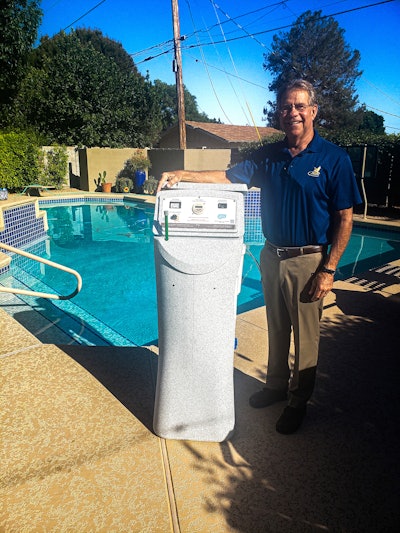 Chlorine Genie is pleased to partner with Blake Sales Associates to represent and support the expansion of the Chlorine Genie in the Western United States.
Blake Sales Associates will be responsible for sales of the Chlorine Genie, a patented technology that uses an electrolytic cell submerged in salty, brine-softened water to produce chlorine using reverse osmosis and a water descaling system built right into the unit — making it a simple solution to setup and maintain. The only inputs to the system are salt and water.
"The Chlorine Genie product is coming into the market at the perfect time, especially as the market works to solve supply chain chlorine shortages and is generally looking at reducing its dependence on traditional sanitation methods," says John Grucky, president of Blake Sales Associates. Thomas Vessiere, national sales director at Ultimate Water, noted: "It is terrific to have John and his professional sales team help ensure the Chlorine Genie solution quickly makes its way into both the residential and commercial market throughout the Western United States."
Pool builders and service companies wishing to incorporate the Chlorine Genie can contact (800) 970-7616 or email [email protected]. Blake Sales Associates can be reached at (760) 941-9100 or at www.blakesales.net.