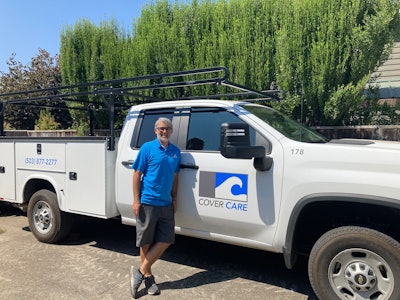 Cover Care, LLC, a national automatic pool cover company specializing in installation and maintenance, has added two new markets and can now service and install automatic pool covers in 37 different markets in the U.S. The latest two markets are in the Pacific Northwest — one in Portland, Ore., and a second in Seattle, Wash.
"With pool professionals currently stretched thin, Cover Care has become the ideal solution for companies that want to sell, install and offer service on automatic pool covers — they simply outsource the work to us while enjoying the profits and other benefits of offering automatic pool covers," says Tom Callahan, western director of operations for Cover Care.
With the addition of Portland and Seattle, Cover Care now has specialists in 37 different markets with the goal of partnering with pool builders, retailers and service professionals looking for expert installation of automatic pool covers.
"One of the unique benefits of working with Cover Care is that our field technicians are able to quickly respond and resolve most pool auto cover issues with a first-time job completion rate of 98.1 percent," explains Callahan. "We are able to keep the dealer's customers happier and the pool safer — a win for our dealer partners. Our in-market inventory of automatic cover systems allows us to get your job done faster so you stay on schedule."