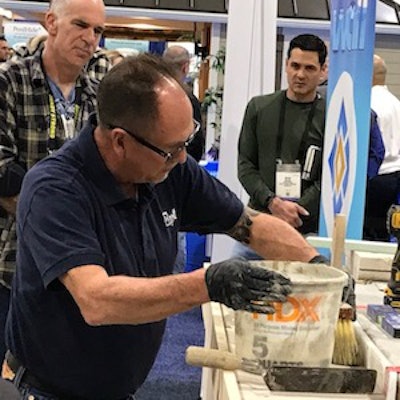 Last week, industry professionals descended upon Atlantic City in droves, eager to take in the latest education and products from leading manufacturers. Here are just a few sights we saw on the show floor and beyond: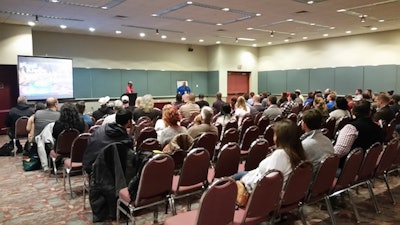 Kyle and Justin Peek of DIY Network's "Pool Kings" led a packed seminar for members of the WAVE Young Professionals Network. Nearly 100 guests attended to listen to the Peeks discuss how to successfully run a family-owned pool and spa business.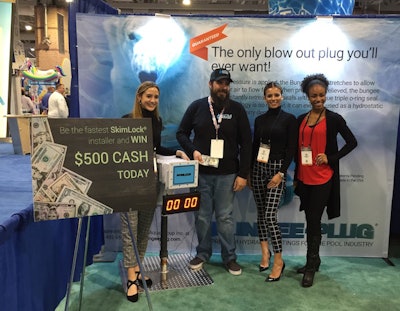 The Aqua Group booth challenged show attendees to install its SkimLock product as quickly as possible, with the winner taking home a $500 cash prize. Jared Hall (above, middle), won with a time of 1.45 seconds.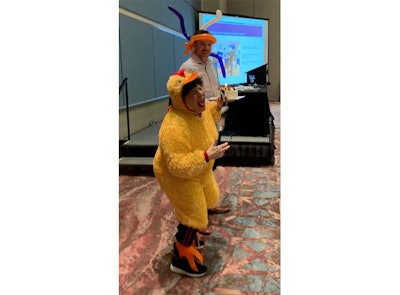 NC Brands' Chris Marcano received quite a feathery surprise at the end of one of his seminars: In honor of his birthday, a surprise guest came in costume to dance down the aisles, deliver a birthday cake and lead the audience of about 300 people in a chorus of "Happy Birthday."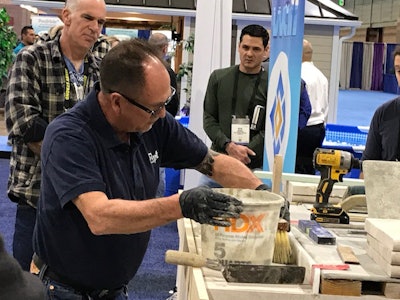 Attendees gathered at The Wall to get up-close demonstrations on shotcrete, automation, heaters, tile and lighting.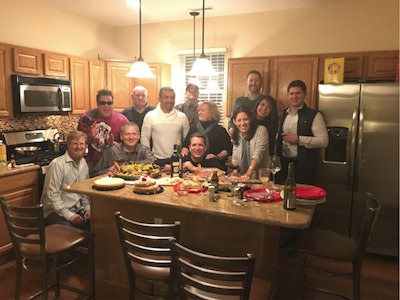 The AQUA team hosted close friends — including Haviland's Legendary Pools & Spas team, B2B PR pro Aimée Samuelson, Allied Innovations and Dan Lenz from All Seasons Pools & Spas — for a homemade dinner.