Here at AQUA, we spend a lot of time discussing the in's and outs of your work life, but what about life outside of work? On our Facebook page, we asked you to tell us about the hobbies and passions you enjoy off the clock. We got a wave of responses that included everything from motorcycling to music to statue making!
Have a hobby you'd like to share? Send photos to kathryn@aquamagazine.com.
RELATED: Work as Art: Why Passion Matters in Your Business
---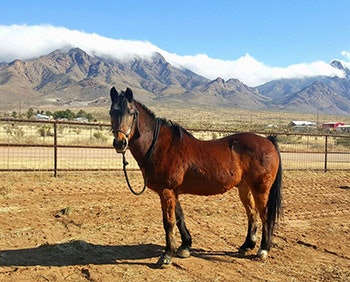 Blayne Minick | Black Pearl Pools of Las Cruces, New Mexico:
I've been obsessed with horses one way or another most of my life. I took an extended break for a few years in my late teens and very early 20's until I came upon Mr. Lee Bar Jet, or Lee Horsey for short.
Lee is 31 year-old registered quarter horse; I've had him approximately 12 years and often refer to him as the best boyfriend EVER. He spent his early years competing in cutting and traveling to rodeos all over the country, and when I got him we solely focused on Western pleasure. We've ridden just about everywhere in Arizona where he and I spent the majority of our years together, until we relocated to New Mexico in January 2016.
We were doing six to 10 mile rides up until last summer when I decided he deserved a full retirement. He is now spending the remainder of his years relaxing and enjoying the good life. He gets the best of the best with his own personal massage therapist and a chiropractor he sees once a week, and he gets weekly TheraPlate treatments as well. Yes, he's spoiled, but he's earned every bit of it!
---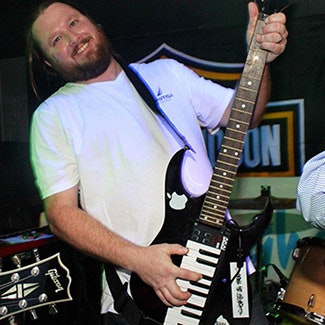 Stuart Parsons | Lancaster Pool and Spa of Lancaster, South Carolina:
I play the keyboard in a reggae rock band called Sugarshine. (I guess it's kind of fitting I play island music since I'm in the pool business.) We've been together for a little over a year and play several times a month. Our album is coming this summer on Boom One Records.
I am also a mobile DJ at dozens of weddings each year and the father of two great kids.
---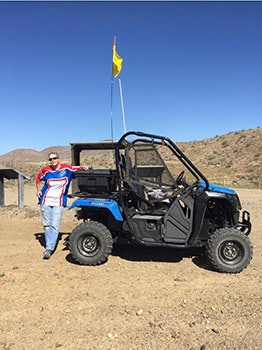 Gladys Hap Wolff | Mojave Desert, California:
My first car was a motorcycle. My brothers all rode so I rode with them.
I started cleaning pools when I was 19, so I could put my motorcycle in the back of my truck and ride. As I got older I got one with the steering wheel, a seatbelt and four wheels.
My business partner, who is 71 years old, also rides and is out there cleaning pools and doing repairs with me. We rock for two old ladies. When I get home, I ride every day and in summer we ride at night.
---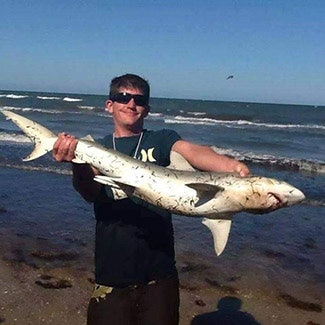 Nathan R. Osmin | Crystal Clear Pools of Port Aransas, Texas:
I've been in the pool and spa industry for almost a year. The company I work for invested a lot of time and money into training and education to help me become a better service repair technician. As a combat veteran of two Iraq tours, that company has treated me better than any employer I've had since leaving the service.
"I like to saltwater fish because I forget the time, and I love the challenge." I fish out of kayaks one to three miles off the beach, launching from the surf to get to the offshore rigs and structures. I catch king mackerel, bonita, shark and red snapper at the rigs. (The biggest fish I've landed was a 4-foot, 8-inch blacktip shark!) It's an awesome trip and a wonderful and exciting way to stay in shape! Just don't forget the sunscreen in the Texas sun.
Fishing has given me a 180-degree turnaround with my struggles with post-traumatic stress syndrome. I think the pool and spa world is a wonderful place for veterans with PTSD to be working. The hard work, organization and time-oriented jobs run in the same line as military duties.
I'm lucky to have found a job I love in a great location — and I have a life most people threaten to live when they are in a bad mood. ("One day I'll move to the beach, get a 9 to 5 job, and take the kids fishing every day!")
---
RELATED: Second Life for Wooden Hot Tubs
---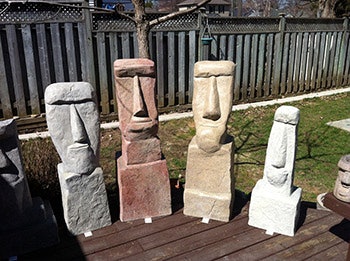 Steve Goodale | Swimming Pool Steve from Paris, Ontario, Canada:
I have been making various statues from artificial rock for about 15 years. I started out slowly, with clients hiring me to make unique and interesting backyard sculptures. (In my area, there simply weren't a lot of options for that market.)
So I started fooling around in my shop, building different types of steel armatures and forms, trying to find a balance between strength and weight since the limiting factor was how heavy larger statues can be. I found the answer in the form of used hot tub covers.
As a pool and spa contractor, I stockpiled materials and developed an impressive pile of old styrofoam hot tub covers just waiting to go to the dump. Istripped the foam out and used it as the core for the statues before applying steel mesh and modified mortar concrete. The foam provides support for the concrete, which allows me to apply a thin mortar layer, which gives a realistic rock look and feel — while being light enough to not need machinery to move. They are durable, weather resistant and a great way of keeping styrofoam out of the landfills.
---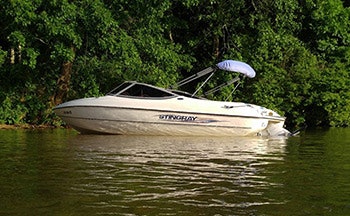 Christopher Martin | True Blue Pools LLC of Evans, Ga.:
I have been in the pool industry for more than 12 years, my own business for six. I love creating awesome experiences with water for all of my customers as I do enjoy it tremendously myself.
We have a 2007 Stingray 180 RX that we take out absolutely every chance we get on Clarks Hill Lake and the Savannah River. Our boating hobby is a great way to relieve any kind of stress, as are most water activities.
---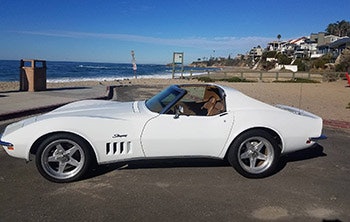 Barrel Barnett | Pineapple Pool Service of Laguna Beach, Calif:
I own a white 1969 Corvette. My dad has collected and restored Corvettes for 40 years, so it's in my blood.
---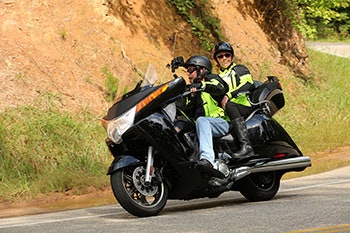 Brian Ballard | Houston Texas:
My wife and I enjoy riding our motorcycle. We take short rides on the weekends to unwind from a long week of pool work. We ride across country on our annual vacations. This year we're riding through New Mexico!