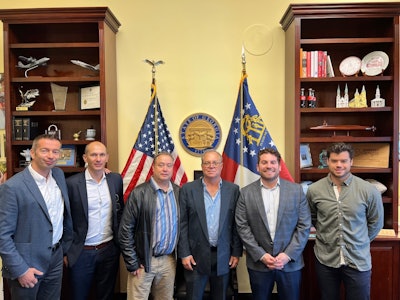 Photos courtesy PHTA
The PHTA SWT/H2B Coalition met with seven Senate and Congressional offices over two days discussing the importance of the summer work travel program on the seasonal swimming pool industry. PHTA hosted the group and facilitated opportunities for Coalition members to share their stories with Senate and Congressional offices about the importance that the Summer Work Travel (SWT) program has on communities across the United States. The Coalition also advocated for House Resolution 901, which expresses the cultural and economic importance of the Bridge USA/J-1 visa program, and the need for prompt State Department processing of students who work as lifeguards at pools across the country.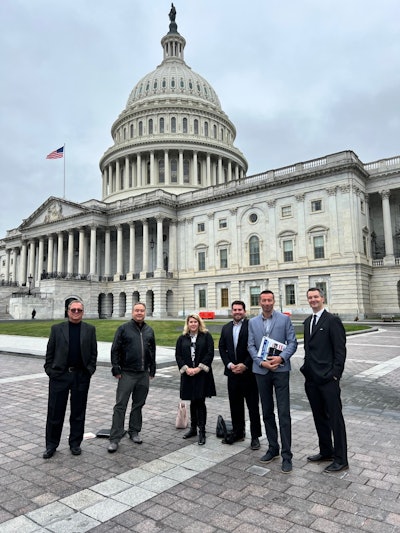 The USA/J-1 visa program, managed by the State Department, allows global exchange visitors an opportunity to experience cultures within the United States. Program participants are very important to the seasonal pool industry, as the supply of local workers does not always meet the lifeguarding needs during peak season. Through the SWT program, pool management companies host college students from outside the country and promote an exchange of cultures and ideas through temporary work and travel opportunities. The students, who are placed as pool lifeguards, consistently enjoy a safe and rewarding experience. In addition to the after-work cultural activities organized by the sponsors and host employers, participants form meaningful relationships with their supervisors and coworkers, as well as the children and adults who swim at the pools they guard.
"These programs are a win for student participants, a win for their hosts, and a win for the American people. Through the program, local communities are provided safe spaces for families to swim and recreate in the summer," says PHTA.
If you would like to learn more about the Coalition's efforts or find out how to get involved, contact PHTA Director of Government Relations Jason Davidson at jdavidson@phta.org or 703-838-0083, ext. 165.